AVL Mobile Antennas Recently Sold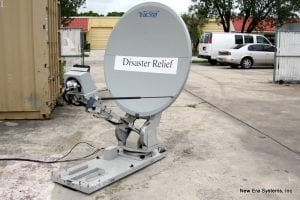 Last week we sold four AVL Fly-N-Drive Antennas but In order to guarantee the best product experience for our clients, we fully inspected and tested each system prior to shipping.
The AVL Fly-N-Drive Antennas come in rugged cases which makes these units ideal for rapid transportation.
The installation of these systems takes less than a half hour to unpack and set up. The antennas are fully motorized and will automatically acquire whichever satellite you choose.
Below we have video of the AVL systems which demonstrate just how easy setup can be. If you are looking to purchase an AVL Fly-N-Drive units for yourself or another similar system feel free to contact us!