Description
Comtech EFData CDD-564 Demodulator is a four channel demodulator, we have a good quantity of these units available with a 60 day warranty.
The CDD-564 works with a standard LNB for input, and the models that we have are Turbo, QPSK with an 18VDC supply to power the LNB. They are fully IP enabled for M&C and for data transmission.
With most of Comtech Modem products there is an convenient fast key upgrade option if additional features need to be added.  The most common addition requested by our client's is the 8PSK/8QAM modulation for an additional cost of $450.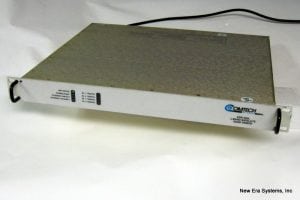 Ask for prices if other options are required.