Description
Mitec MC2844-19669 HPA Switching Network Controller Manual is a very complete operations and maintenance manual from March of 1994 – quite historical, it belongs in a museum somewhere.
In addition to in-line drawings there are a quantity of fold out engineering drawings.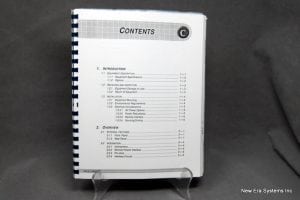 In the manual introduction page the controller is described as a rack mounted device which provides manual or automatic monitoring and redundancy control of three HPA's and associated waveguide and coax switches.