Description
Miteq D-9649 KU-Band Downconverter is a used KU-Band to 70MHz frequency converter. The RF frequency range is 11.7 to 12.2Ghz.
These frequency converters use an internal synthesizer to provide frequency tuning. Level control is available via the front panel or the remote control interface.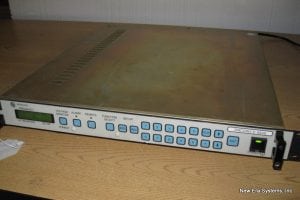 Prior to shipping, this down converter will be bench tested to insure that it meets our standards of operation. Our typical warranty is 30 days, but for a minimal extra cost we can offer extended warranty.