Description
ATM P225C2 C-Band Splitter is a two port C-Band range splitter. The frequency range is from 5.8 GHz to 6.5GHz. The connectors are Type N female.
We also stock a similar product made by Merrimac, that they call a PD-22-6G that appears to have identical characteristics.
We have several new and several used splitters available in stock.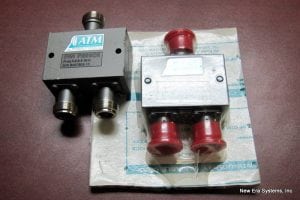 The price shown on the listing is for the unused splitters in the original package. We offer a 30% discount for splitters that are not in their package.
Ask us for special pricing if you need more than one of these items.