Description
Prodelin C-Band Circular Polarized Feed Assembly – Brand new in original box the part number is 0800-1305. Although we say new, they are several years old and so "Unused" may be a better description.
One of the reasons we like this Prodelin feed is that it can be quickly from left hand circular to right Hand circular, or even linear polarization by removing the circular polarizer tube.
The transmit port is WR137 but that can be changed to type N with the addition of a transition.
We can offer the feed stabilizer for an extra cost of $195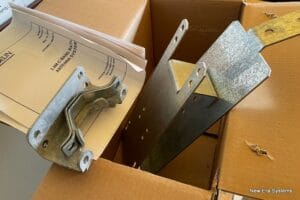 For more information we have included several datasheets and other documentation in the downloads section.
The Prodelin box is 25 * 12 * 12 inches with a weight of 11 lbs