Description
HP 436A Power Meter is used, and as far as we can tell it is in working condition. It lacks a power sensor (power head) and that prevents us from making a complete test.
Our HP 436A offers intuitive and straightforward manual operation as well as HP-IB programmability via option 022.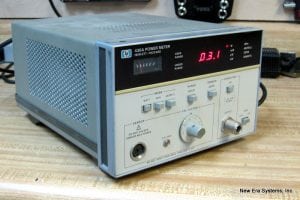 As with all of our used products we offer a fitness guarantee.