Description
iNfiniti 5150 Satellite Router from iDirect Corporation. This is one of their legacy modems and although the series has been replaced by Evolution series routers, the iNfiniti series is still used throughout the world in their thousands.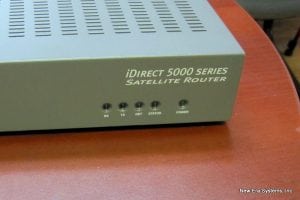 Here are some of the manufacturer's comments:
Developed specifically to support the business critical applications of enterprise customers, the Series 5000 combines a flexible networking platform with the highest TCP/IP throughput in the industry – 18 Mbps downstream, and 4.2 Mbps upstream.
This high bandwidth capacity, combined with iDirect's network flexibility, and Quality of Service (QoS) allows the series 5000 to go beyond traditional satellite networking, and operate as an extension of your landline network.