Description
PSM500L L-Band Satellite Modem is a highly configurable L-Band modem manufactured by Datum Systems and private labeled to Vitacom.
We have a selection of eight L-Band modems with a range of options. All of them have ethernet, some have LDPC others have TPC. All have 8PSK and 16QAM.
We have prepared a separate spread sheet detailing the options and the purchase price of each PSM500L L-Band Satellite Modem.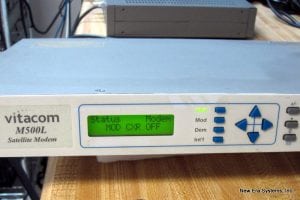 The 24VDC BUC power supply is provided by an external DC supply that plugs into the back of the modem. The modem also provides the 10 MHz reference required by most BUCs.