Description
Unused Comtech EFData CDM-625 modem, 70MHz, 8PSK/8QAM, D+I, 5Mb, LDPC/TPC, CnC card – no license, 1.1Mb Versa FEC, Open Net Frame, RS-422/EIA-530.
There is no BUC power supply with this modem, because it was originally required to be used as a 70 MHz modem, if the BUC power supply is not required the L-Band option can be activated via Comtech's fast key option.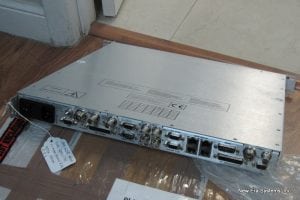 Contact us for the cost of additional Fast Key upgrades.