Description
SMW KU-Band LNB Q-PLL Type R
SMW KU-Band LNB Q-PLL Type R is one of a family of unique KU-Band LNBs. They are unique because they cover the entire KU-Band frequency band. The Type R LNB has four separate KU-Band frequencies to choose from.
A frequency range is selected by changing the LNB input voltage and the use of a 22 KHz tone. Using this method means that the LNB never has to be removed from the antenna, but instead the IRD or demodulator setting makes the choice.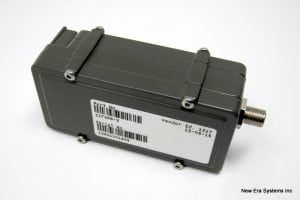 Three of the SMW KU-Band Q-PLL LNB Type R have never been removed from their original boxes and come with gasket and mounting screws.