Description
NJR2635 KU-Band PLL LNB two are brand new in the original box. Some of these LNB's have a Viasat label, but they are manufactured by New Japan Radio. The Viasat part number is CL0006136-01
We also have five used LNBs of the same type that we can offer at a 15% discount.
Whatever the name says this NJR2635 external reference  LNB has a frequency range of 11.7 to 12.2GHz with an LO frequency of  10.75 GHz.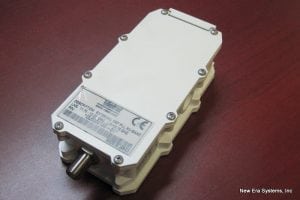 The input waveguide flange is WR75, The output connector is Type F with a frequency range of 950 to 1450 MHz.
The modem or demodulator  must provide a typical 18VDC voltage via the IFL cable.
In addition to brand new NJR2635 KU-Band PLL LNB we also stock several used LNBs of the same type, contact us for a price.