Description
Locus RF-2130-100-60-C KU-Band LNA can be sold as individual LNAs or part of an LNA plate shown in a separate listing. We have several of these LNAs some are labeled as Kaman products while other have the Locus name.
Although they are used products they are tested and guaranteed prior to shipping.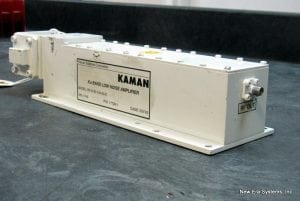 The RF-2130 offers premium performance and reliability in the most versatile package available for a Ku-Band LNA. The latest technology in GaAs HEMT devices produces the lowest possible noise temperatures in an uncooled LNA. System performance is enhanced by outstanding gain stability and gain flatness. In addition, the RF-2130 is backed by a 36-month warranty and by more than 30 years experience in the design of high performance communications amplifiers.