Description
C Band Antenna LNR LNA's with Baseball Switch
C Band Antenna package  consists of two LNR C-Band LNAs model number FT4-35/600.
The controlling baseball switch is manufactured by LNR and is powered by 115VAC – The LNR model number is 116014708. The waveguide flange to mate with the antenna is WR229.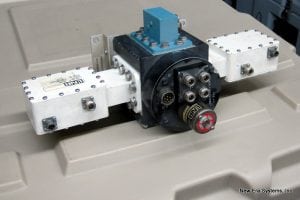 This baseball switch and LNA combination has been well used and shows signs of its age. Like everything that we sell we will guarantee its suitability or offer a refund if not satisfied.