Description
Andrew 1127DCT Elliptical Waveguide Transition from Elliptical format to KU-Band WR75 flange. The operating frequency range is 11.7 – 13.25 GHz. The manufacturer's description is: Fixed-tuned WR75 Pressurizable Cover Flange for elliptical waveguide 127.
These are used units, some have been used inside and in perfect condition others are weathered as a result of use at the antenna.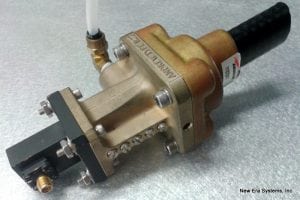 The Waveguide connector pictured here has an WR75 to SMA adapter at a slightly higher cost than our other Elliptical transitions of the same type.