Description
Prodelin C-Band Feed Linear or Circular Polarization. These feeds may be changed from either polarization in the field in under thirty minutes.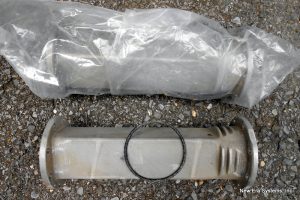 Prodelin C-Band, linear/circular polarity, field switchable feeds. Shown with 3.7M feed horns but compatible with 1.8M, 2.4M and 3.8M offset antennas.
When converting from a linear to a circular polarization we recommend that our clients purchase a circular feed stabilizer that is shown below attached to the Linear Pol OMT.