Description
A used Vertex 253 Beacon Tracking Receiver requires a L-Band input to measure the strength of the satellite beacon signal, and pass that information to a Antenna Controller such as a Vertex 7200 or Vertex 7134 for accurate adjustment of the antenna for perfect alignment with the chosen satellite.
Fully tested and guaranteed, Vertex 253 Beacon Tracking Receiver can operate in KU Band or L-Band with the correct option. This one is KU Band.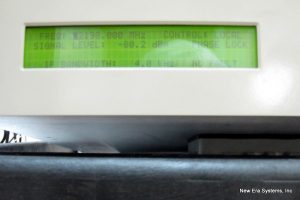 The Model 253 and 250 tracking receivers provide a high quality, cost effective solution for converting the satellite beacon from RF or IF to a DC voltage tracking signal.
The 253 is an integrated rack mounted (2RU) receiver chassis. The 250 is a receiver card set
integral to the Model 133 ACU chassis.