Description
Protex 201-5000S Toggle Latch
Protex 201-5000S Toggle Latch together with the latch plate are manufactured in stainless steel. We find these latches to be very convenient because they feature a quick release button, making it quick and easy to open a case that may have as many as six latches holding equipment case together.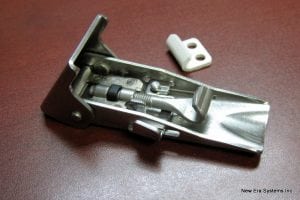 Light duty adjustable fastener or draw latch with safety catch to prevent accidental opening and 10mm of screw adjustment. Fixing base forward facing.
For complete details showing dimension we have placed a link to the data sheet in the Download section.
Looking for more satellite accessories? Check out our inventory here!