Description
Dielectric 850C Waveguide Dehydrator is a used air dryer used to prevent moisture build up in satellite antenna waveguide runs.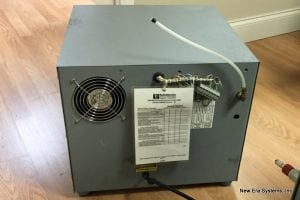 Satellite antenna waveguide is not the only use for these products:
These units are ideally suited for specialty pressurization requirements such as toll cable, repeater site, broad-cast transmission line, waveguide, and CEV (Controlled Environment Vault) pressurization. In addition, these units can be manufactured to either commercial or military specifications for applications in ground based and mobile radar systems.