Description
This Redundancy Switch is our own in-house product adapted from an STS 1:1 switch deigned to make a pair of 400W TWTAs completely redundant.
We needed a switch for CPI and MCL amplifiers that we have in stock in order to offer our clients a complete 1:1 HPA solution.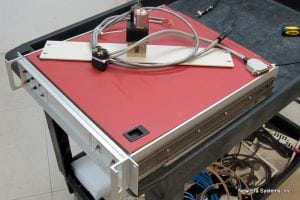 This complete unit has cables and a baseball switch that connect to the data ports on CPI and MCL amplifiers. If one of the amplifiers fails the switch will automatically redirect the output from the primary amplifier to the other amplifier on hot standby.