Description
Anacom 8W KU-band transceiver -The transceiver and LNC belonged to an emergency response company, they were seldom used and stored inside, although not new, they have very few hours of operation.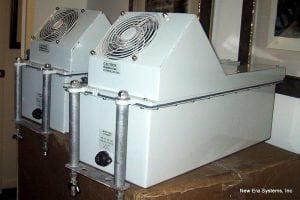 AnaCom's Ku-Band VSAT transceivers integrate all necessary functions into a small, highly integrated out-door package which provides excellent reliability in a wide range of environments and functions.
The up converter,down converter, power amplifier, monitor and control and power supply are included in a single enclosure and the only cabling required to the indoor equipment are the IF cables. The LNC connects to the transceiver with a single coaxial cable.