At New Era Systems we provide satellite communication solutions for a vast array of industries. We pride ourselves on offering our clients helpful information to ensure their needs are met completely. Read on to learn more about the industries we serve and the services we can offer for your business.
VSAT Service for Cyber Cafe's
We have many years of expertise in installing VSAT in Cyber Cafe's, providing connectivity in both C-band and Ku-band. We have deployed over 30 VSAT across Africa. Working with our overseas associates, we can connect clients to over three different satellites. We have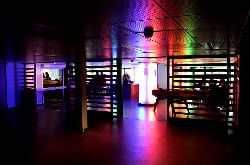 successfully deployed VSAT systems in most of the African countries.
The typical Cyber Cafe VSAT satellite installation provides:
Internet access
Virtual private networks
Digital media streaming
Video conferencing
Voice over IP (VoIP)
Distance Learning
Cyber Cafe VSAT Equipment
We focus on Cyber Cafe profitability by offering a variety of services. In addition to offering seats for Internet browsing and email, the enterprising cafe owner can offer VoIP using prepaid telephone cards, or offer direct bandwidth sales to large clients using WI-FI.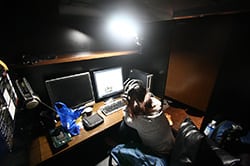 Knowing the clients business needs, we can specify the antenna size, the BUC power and recommend the type of WI-FI and router equipment. In many cases the VSAT owner requests a complete turnkey package, including full installation and commissioning of the service.
Our sister site at Satellite Equipment and Bandwidth has a detailed description of how Cyber Cafe's use satellite connection: Check it out!
Satellite-based communication in the mining industry has escalated.
Recently, the mining industry has become a huge proponent of satellite communication. The Global VSAT Forum, reports that satellite-based communications in the mining industry have escalated in recent years, owing to a reduction in costs and an increase in operational productivity.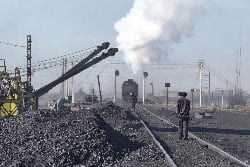 Sites need different forms of communication such as:
Site to Head office
Housing Compound to Family
Mobile Connection for Exploration Teams
Site-wide Wireless Connections
Satellite connections can supply all of these, and more. When our clients bring their needs to us,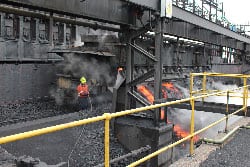 together we design the best possible solution. We offer complete turnkey systems, equipment, installation and monthly bandwidth service. We have a separate site that offers more information about our mining solutions which you can view here
Contact us to discuss your needs. We are very knowledgeable and can provide a cost effective, reliable system for Internet access, telephone communication and secure data transmission between the mine site and your head office.
The Definition of a Satellite ISP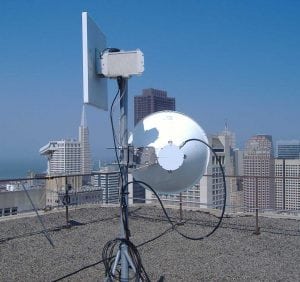 An Internet Service Provider (ISP) is a company that provides you with access to the Internet for a fee. The most common ways to connect to an ISP are by using a wireless link, broadband connection (cable or DSL). In rural area's where homeowners may not have computers, they get their internet access at Cyber Cafes. When a Cyber Cafe sells a bandwidth connection to their customers, the Cafe is the retailer, and in this case the ISP is the wholesaler; selling the wholesale bandwidth to the Cafe or other large businesses that need an internet connection.
To support many clients all of whom demand high quality reliable internet, the difficulty is finding the high Bandwidth. and unless the ISP is located in a major city with good fibre, the ISP has to turn to satellite as the only solution.
ISP satellite equipment needs in developing countries.
In order to transmit and receive from the satellite, a dish, amplifier and modem are all required, but the more bandwidth that is needed, the more that the satellite equipment must be scaled up to handle the data load. This is where the middle to large corporations have to make a choice, do they install the necessary equipment and accept the cost, or do they choose to connect across town to a reliable ISP who has already made the investment.