Description
We have a few remaining iDirect iNfiniti 7350 Satellite Routers that have been tested and made ready for resale. Out of an initial quantity of 50 routers we only have sold all except for a few.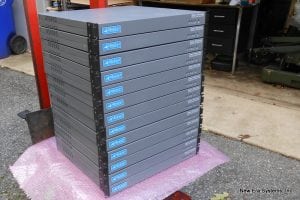 The 7350 does not require the typical power brick that other iDirect routers use. This modem connects directly to AC power.
Prior to shipping, the routers are tested to be certain that they unlocked, generate the DC voltages for LNB and BUC and transmit a clean carrier. on each router a tag is attached giving it's IP address and mask plus the passwords for root and for admin.