Description
Comtech EF Data UT-4505 C-Band Converter is a 70 MHz to C-Band frequency Up Converter. The C-Band frequency range is 5845 to 6425 MHz in 125 kHz steps.
This is a used product but it is tested and guaranteed to work perfectly.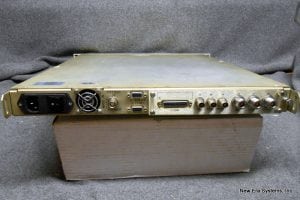 The UT-4505/X has +17 dBm minimum output level at the 1 dB compression point and 35 dB of gain as a standard. These standard capabilities permits longer cable runs to the high power amplifier or compensates for elaborate combining networks without adding expensive options such as external line amplifiers.