Description
Arra A6200 Eight Port Splitter Combiner is used widely in the satellite industry splitting or combining RF signals in the range of 8 GHz to 12GHz.
Out of curiosity we tested one of these combiners to see if it would work within the C-Band range, We set our Swept Signal Generator to a range of 4500 to 6800 Mhz and found no noticeable attenuation at C-Band frequencies.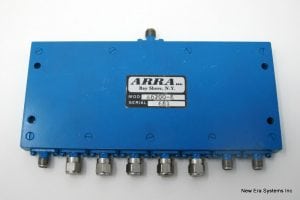 The connectors are SMA female.