Description
We first found the T-Gex 1.2m FlyAway antenna at one of the satellite shows, and we were impressed with the high quality of workmanship. These antennas are built to take the harsh treatment by remote broadcaster crews, constantly unpacking, transmitting and re-packing.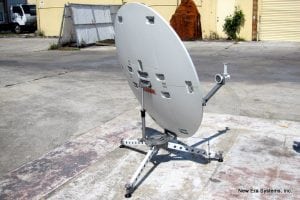 We only have brand new antennas from this manufacturer. The antenna is packed in two cases to allow for easy transportation.
The two travel cases are sturdy, but light enough for two people to handle with ease.