Description
This AVL 1M Antenna is a unique product for us, the KU-Band antenna system is not motorized, instead the azimuth, elevation and polarization are set with three separate control wheels.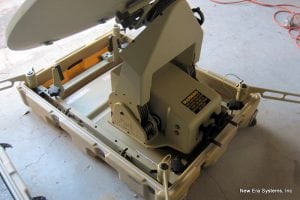 The complete antenna is packed in a rugged case, perfect for rapid transportation.
This is a brand new antenna that has never been deployed and with a significant price discount from the original list price it will be a welcome addition to the Communications Department of any company.