Description
We purchased a large number of these AVL mobile antenna systems. They are packed in three separate cases for easy transportation by road, sea or air. It takes approximately 30 minutes to unpack the antenna and acquire the satellite. The antenna is fully motorized and will automatically acquire the chosen satellite.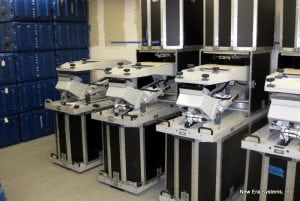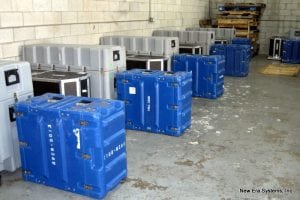 The blue case contains the modem and antenna controller, the black case contains the antenna base and the gray case stores the two piece antenna reflector.
The complete package consists of NJT 4W BUC + iNfiniti 3100 + TracStar controller.