Description
iBUC Terrasat 10W C-Band Satellite Equipment for immediate sale.
Based on the physical condition we assume that it has never been used, other than for testing.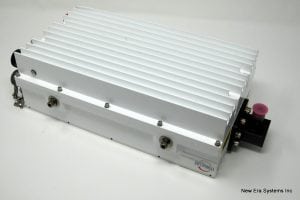 This BUC requires 24VDC supplied over the IFL cable, but 10 MHz reference from the modem or modulator is optional.
Terrasat 10W C-Band iBUC Advantages
Integrated BUC/SSPA for higher performance and reliability. DC power can be supplied via IFL coax or separate DC connector for 5 W through 25 W models.
Internal 10MHz reference option automatically switches to internal reference when external reference is not available.
Guaranteed rated output power across the entire operating temperature range and frequency band. Low phase noise exceeds IESS308/309 requirements by a minimum of 10 dB.
Embedded Web pages provide management for small networks using any Web browser.