Description
This is a 25W C-Band transceiver manufactured by Comtech EFData. This amplifier does not work and consequently should be only purchased for spare parts.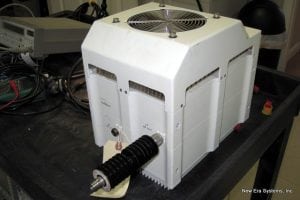 INTRODUCTION The CSAT-5060 C-Band Transceiver provides superior performance, long-term reliability, and ease of installation.
A very price competitive product, the CSAT-5060 embodies the best design efforts of Comtech EF Data's highly experienced RF engineering team. APPLICATION The CSAT-5060 is the perfect choice for any VSAT point-to-point application, including: • TDMA • DAMA • SCPC/MCPC FULL RATED POWER
The CSAT-5060 delivers the full rated power, or more, measured at the 1 dB compression point and at the output flange. You will know the useable output power you are paying for, and can receive full value for your investment.