Description
Anacom anasat-100ku-el is a 100 Watt KU Band BUC, model number 32049, frequency range 13.75 to 14.5 GHz.  We have two available, one has never been used in perfect condition. The second BUC shows signs of prior use but has been tested and is working perfectly.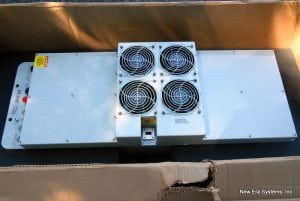 AnaCom's 100W KU Band BUCs are ruggedly built for continuous outdoor duty in every environment. If you need a reliable HPA for SCPC, MCPC and DAMA applications this BUC will be ideal for the task.
The single enclosure contains the L-Band to KU-Band up-converter, the SSPA amplifier, monitor and control and the units power supply. The only items required are L-Band signal cable and an M&C cable.